All Seasons Event Tent D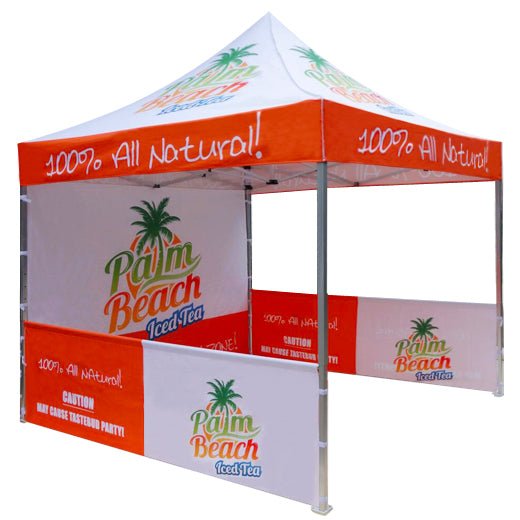 Product Details
The most complete model. Custom printed tent top, collapsible frame, a full backwall graphic, and outside-facing ~and~ inside-facing half-height graphics on the left and right. All Seasons Event Tent model D encloses and brands your tent space on 3 sides and the top, and branded inside and out.
Contents
Includes the collapsible tent frame, full color custom graphics tent top, and storage bag.
* Weight: Approximately  75 lbs (~ 34 kg)
* Approximate assembled size:
  Approximately  118" W x  130" H x  118" D ( ~ 300  cm x  330 cm  H x  300 cm)
Additional Info
The All Seasons Event Tent model D is the most flexible.  It can be converted to any of the other models A, B, or C by leaving off backwall or side graphics.