Brilliant 30 foot fabric popup display with endcaps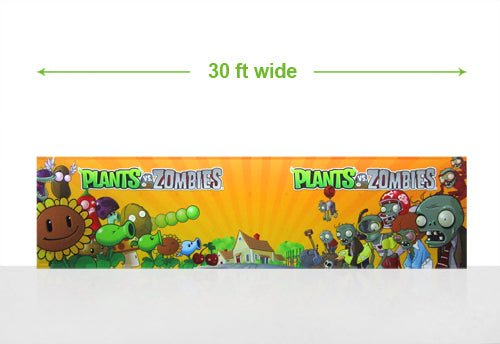 Product Details
Imagine a draw-dropping 30 foot wide wall, 1 foot thick, setup in 20 minutes. The 30' Brilliant fabric popup display with endcaps is HUGE.
You can re-use your frame hardware and refresh your marketing message by getting just the graphic print.  The print-only can be ordered here.
Contents
Includes the frame hardware, fabric graphic print and a canvas bag.
* Weight: Approximately 86 lbs. (~ 39 kg)
* Approximate assembled size:
  Approximately 345" W x 89" H x 12.6" D (~ 900 cm x 226 cm x 32 cm) 
Additional Info
The graphic print is made from a single sheet of material and velcros onto the frame, covering the sides.

Optional display lights mount at the top.